8&9 Clothing celebrated the opening of "The Showroom" with a meet and greet with the legendary Wu-Tang member Raekwon and sponsored by Remy V. Guests in attendance were Supa Cindy of 99 Jamz, DJ Sam Sneak of Maybach Music Group, Frank Gore of the San Franciso 49ers,rap artist Young Scooter, South Florida artist Iceberg, YMCMB artist Corey Gunz and many more.
The new space is 2800 square feet including a boutique showroom, offices, photography studio and warehouse with a private gated lot. 8&9 is a Miami based independent streetwear company. Founder and creative director Ray Guilbault says the showroom theme is old fashion American hard work, "that's how we built our brand so it was important to incorporate significant elements when designing our office/showroom." Fixtures constructed of iron pipe and early 1900's reclaimed wood are complimented by a 40 foot distressed flag mural and raw concrete floors. The gated lot enhances the private experience of the typically appointment only showroom boutique which will open to the public only for special events. Pictures by Rod Deal and Respek Fresh

More Pics coming during the week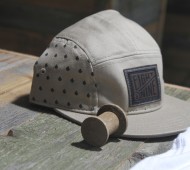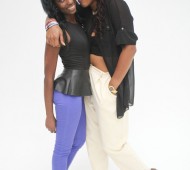 The post The Showroom Opening x Raekwon Meet & Greet [Pics] appeared first on 8&9 Clothing Co..