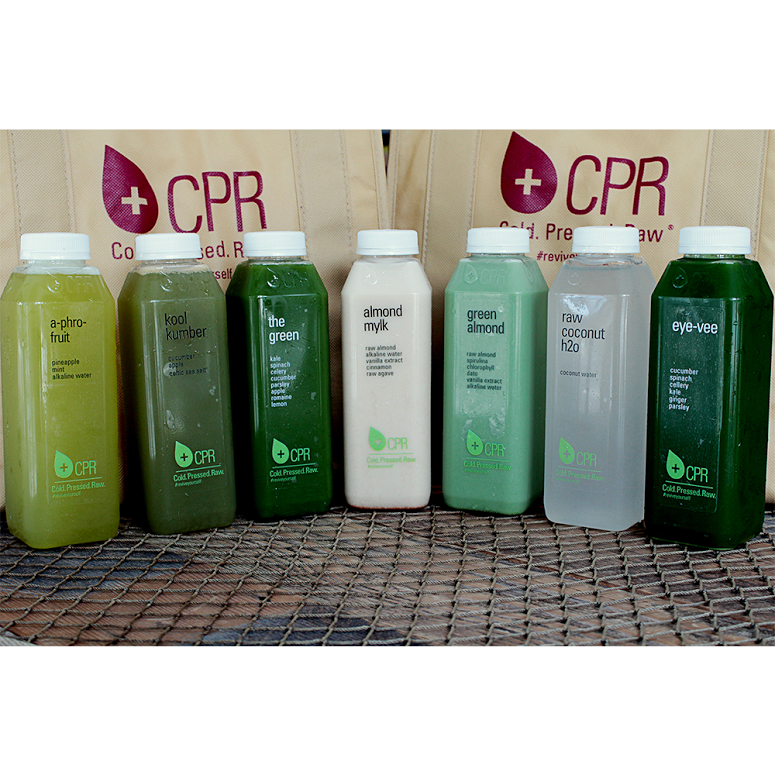 Cold Pressed Raw
Over the weekend we had the privilege to try out a couple juices from Cold Pressed Raw. CPR is a Miami based juicing company that provides you with the freshest cold-pressed juices in order to help you become a cleaner, healthier you.
Cold Pressed Raw juices are made using a hydraulic cold press machine. Compared to other juice extraction methods, such as a traditional centrifugal juicers which would normally be found at your local juice bar or home, juices made with a hydraulic cold press machine have a significantly higher nutritional content. Our cold pressed juice extraction deliver benefits such as more antioxidants, nutrients, vitamins, minerals, and amino acids. This means that when you drink a CPR juice, your body is getting the very best of the phytonutrient world. Moreover, cold pressed juice is exposed to a minimal amount of oxidation allowing for it to retain its taste and nutritional value for three days.
Here is Info On A Couple of the juices we drunk you can see the rest at their website:
A-phro-fruit
ingredients select for nutritional info
Pineapple
Mint
Alkaline water
Eye-Vee
ingredients select for nutritional info
Kale
Spinach
Celery
Parsley
Cucumber
Ginger
Raw Coconut H20
Our Raw Coconut H20 is all-natural, bottled directly from fresh coconuts. Our premium organic coconuts are picked locally at their prime point of flavor, and we do not add any preservatives or sweeteners to our waters. Raw Coconut H20 supports hydration as it contains magnesium, calcium, sodium, phosphorus, and a great deal of potassium.
The post Cold Pressed Raw At 8and9 Showroom appeared first on 8&9 Clothing Co..