Retail Store Spotlight Platform NYC
Platform is a company that has 2 stores in the Bronx, NY. Today we'll take a look at the Fordham Road location. This streetwear store has been a staple on Fordham road for many years now. Platform has carried 8&9 Clothing since 2008 at it's Grand Concourse location and for a few years now at the Fordham Road location. Platform specializes in keeping you fresh from head to toe. They have a large selection of hats from various teams and brands. They carry fashionable eye wear from the dopest designers, belts, jeans, the latest and greatest sneakers and much more. Definitely swing by the store and tell them we sent you, they'll take care of you. Let's take a look at some of the items in stock at Platform NYC.
Lobby Runnin Crewneck Infrared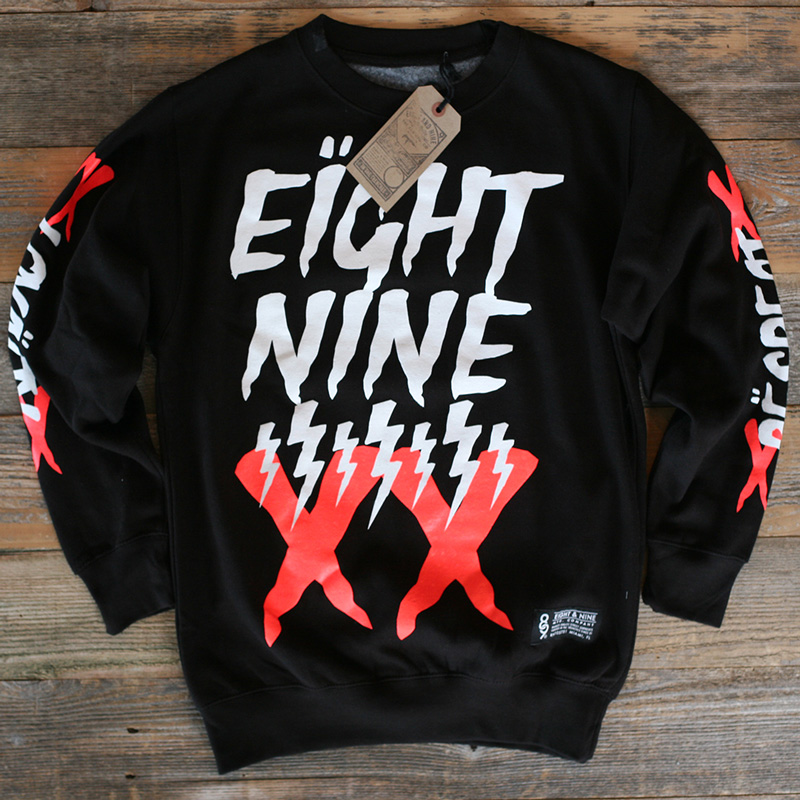 Grab this Lobby Runnin' crewneck to match all things black and Infrared, including the recent Jordan 6 release. This tee features a giant front/back hits, Loyalty & Respect sleeves. Black/Infrared/White colorway, don't sleep, grab it from them while supplies last!
Bonzai Hooded Sweatshirt Black
Last but not least our Retail Store spotlight Platform nyc ends with this dope Mr. Miyagi & Daniel son inspired Bonzai Hooded Sweatshirt. We took it back to on this one. Giant front and back prints plus both sleeves. Black/infrared heavyweight hoody. Super clean colorway, can't go wrong with it. grab this from Platform NYC while you can!
We've chosen two of the latest releases to highlight Platform but they have many other 8&9 items in stock so make sure you swing by and tell them we sent you. Stay tuned to our blog for more updates on releases at this location! #8and9Life
Platform NYC
Address: 209 East Fordham Road, Bronx, NY 10458
Phone:(347) 577-1110