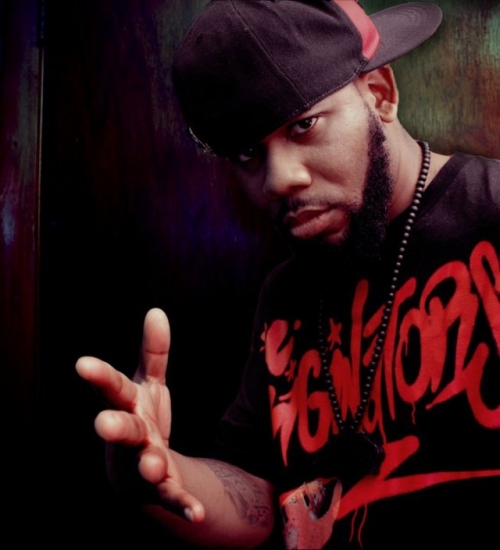 @TheRealReks @The9Elements I recently got the chance to interview Reks who has a new album "Straight No Chaser", out now. We spoke about the album, working with Statik Selektah, the whole Mobb Deep situation, Trayvon Martin and social consciousness in music, a little bit on fatherhood and ended by talking about upcoming projects. I enjoyed interviewing homie because he gave what I felt were intelligent and thought out answers, especially on the Trayvon Martin situation.
T9E: With "Straight No Chaser", this album symbolizes a partnership musically that you have withStatik Selektah. So speaking of partnerships, we may be seeing the end of one of Hip Hop's best partnerships with Mobb Deep, even though with everything Prodigy has said recently, who knows. Just as a fan of Hip Hop, what are your thoughts on the whole thing?

R: Well in today's day and age with media coverage and technology, that information unfortunately, sometimes gets out to the masses immediately and get misconstrued and we don't get the opportunity to completely see both sides before everyone adds their 2 cents to the story. If it's a real end to their partnership, then it's a sad day for Hip Hop. They're one of the greatest groups ever who put out quality music throughout the 90's and early 2000's. It's just sad to see that with the recent release of Prodigy, if the story is indeed true for them to not work together, it's a sad day man.

On Trayvon Martin

R: Thank you Fam, I appreciate that. Raising children in a state like Florida is a bit different than how I grew up. We all grew up in neighborhoods and dealt with issues no matter where you're from, whether it be urban or suburban. The problem I see in the urban community is that these things happen and we don't bring enough light to them. Before it was Trayvon, it was Omar Grant, before that it was Sean Bell orDiallo or even Troy Davis in Georgia. All these issues may not be exactly the same, but the it does lead to a pattern that even goes back to Emmitt Till or Mumia.

These are issues that are consistent in our communities and we don't have enough voices or individuals that are willing to take on the tasks regularly of shedding light on these issues. I would love to have voiced my opinions on record about the Trayvon issue but I didn't because these are things I talk about on a daily basis and what I represent as an artist.

But to me, it's a sad situation. I pray every day for Trayvon's family. I even pray for Zimmerman's family. I do feel right now that we need to let the justice system do it's job and see if it's handled properly, but to also speak out against atrocities. Not to call for Zimmerman's head until all the facts are heard and made completely clear, because we don't wanna do is have a mob mentality and a vicious mentality, when all we want is justice for that family.
Check out more HERE
The post the9elements Interviews Reks appeared first on 8&9 Clothing Co..