2012 Memorial Day Discount Codes
Once again we drop some codes for our loyal fans in observance of Memorial Day! Have a safe weekend and be sure to take advantage of these discount codes and rack up on our new items!!!
Follow 8and9 Streetwear!!!!
TWITTER
FACEBOOK
TUMBLR
FOUR SQUARE
INSTAGRAM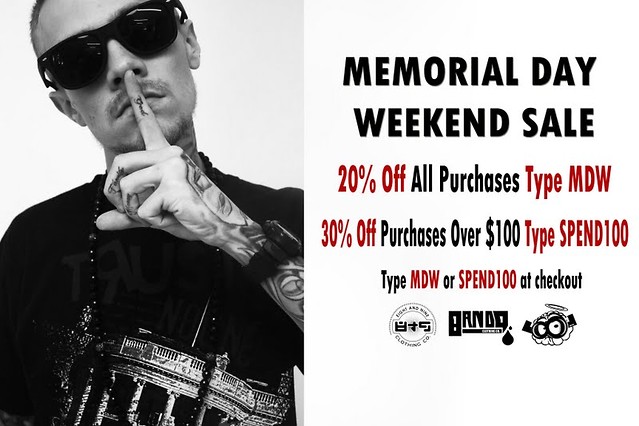 The post Rack Up! 2012 Memorial Day Sale!! appeared first on 8&9 Clothing Co..