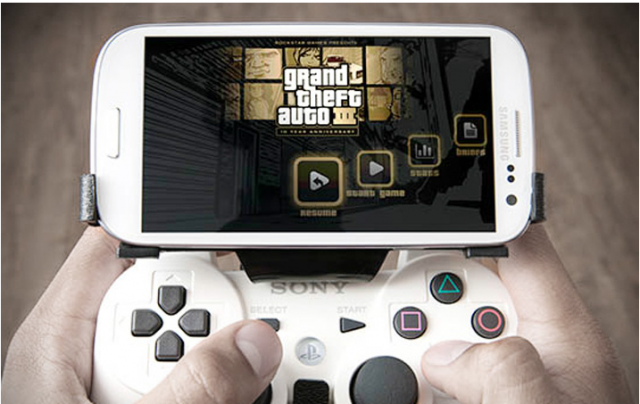 GameKlip – Real Controller – Real Games
Using a smartphone as an alternative to game consoles is common these days, but using the touch display for gaming is mostly very imprecise. Developers realised the demand and came up with the possibility of gaming on the smartphone by using a real fullsize controller. Solving one there comes another problem; with the controller in both hands where to put the smartphone? On a table? Balance it on the knees? The GameKlip can help! It securely attaches any android phone to your controller by wrapping around the back of it.
GameKlip comes custom formed to suit a specific device securely and
guarantee most comfortable gaming fun. It's available for most newer phones in both wired and wireless packages.
via HS
The post GameKlip – Real Controller – Real Games appeared first on 8&9 Clothing Co..