State Of Mind T Shirt
Eight & Nine / 365. New Polarized Pink color scheme. This is the perfect shirt to match polarized pink Foamposite One. Call it pearlized or polarized which ever this the shirt you need.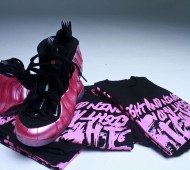 The post T Shirt to Match Polarized Pink Foamposite One appeared first on 8&9 Clothing Co..