Nike Roshe Run FB (Football) Pack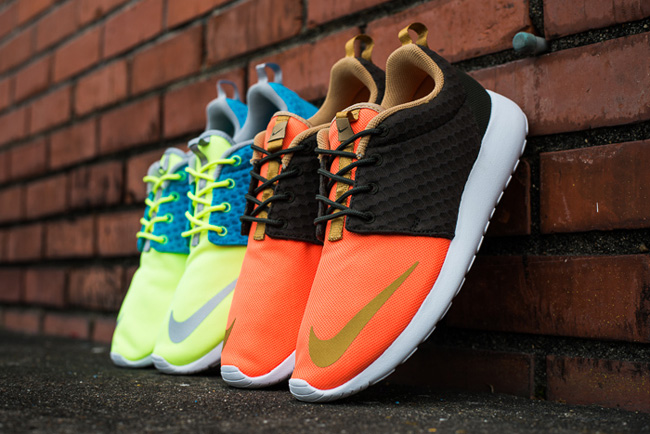 Looks like the RosheRun  has become Nike's new go to runner with a big runners summer the RosheRun has kept compition tough against Nikes signature AirMax collection. Today we shoe you three shoes from the RosheRun  (Football) Pack three dope colors ways of canvas and mesh RoshRun lows that feature a slightly altered silhouette. Usually the RosheRun features the Nike swoosh logo on the side panel this time they've chose to sport it on the front and slanted to the side. The three colorways are perfect for summer time although one is no longer available the other two can be purchased on Nike.com . The pair that sold out faster than the other two was a little different they favored the (Black yeezy color-way) a black upper with pink accents and the feature that made everyone love them a glow in the dark sole, Ebay is your best bet if you wanted to score a pair prices can be seen from $125 to $175 "Hype Kills" the sneaker originally retailed for $80. Stay tuned for more from the Nike RosheRun this wont be the last time it appears for the summer.
The post Nike Roshe Run FB (Football) Pack appeared first on 8&9 Clothing Co..