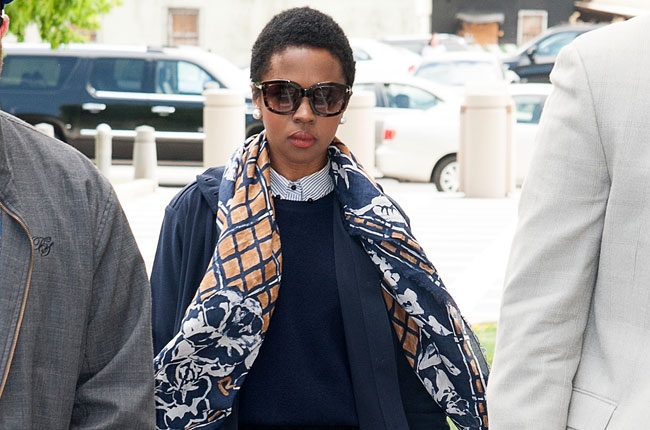 Lauryn Hill has been sentenced to spend 3 months in FEDERAL PRISON for tax evasion … even though she claims she paid off her nearly $1 million bill to Uncle Sam before sentencing.
A judge in Newark, New Jersey dished out the sentence moments ago … and told Hill that after she completes her stint behind bars, she'll spend 3 more months on house arrest … followed by 9 months of supervised release.
Before the hearing, Hill's attorney told the media the singer scraped together more than $970,000 to repay her debt to the government.
The 37-year-old former Fugee pled guilty last year to three counts of tax evasion for failing to file returns on $1.8 million she earned from 2005 to 2007. Lauryn's attorney asked for mercy because of her charity work and 6 kids … but the judge wasn't buying it.
During the hearing, the judge ordered Hill to report to prison by July 8. It's unclear where Hill will serve her time.
Hill was present during the hearing, and delivered a statement to the judge in which she compared her situation to slavery.
Read more: http://www.tmz.com/2013/05/06/lauryn-hill-prison-tax-evasion-sentenced/#ixzz2SdnxEFJw
Visit the TMZ Store: http://tmzstore.com
The post LAURYN HILL 3 MONTHS IN PRISON appeared first on 8&9 Clothing Co..