Checkout: Nike Cortez "Camo Pack"
Here is a look at the upcoming Nike Cortez's that feature a dope rendition of tiger stripe camo. The "Camo Pack" consist of three Nike cortez's with Camo uppers complimented by hints of suede on the toes and heels. The color schemes are perfect for any season a dark teal was contrasted by yellow making for a dope color-way. The second pair used the same layout camo upper with suede marron contrasted by pink, The last but not least is the more toned down design of the group which features different shades of brown, each shoe was contrasted by the classic Cortez sole bringing a new twist on an old classic.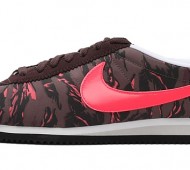 The post Checkout: Nike Cortez "Camo Pack" appeared first on 8&9 Clothing Co..