Fall 2013 Preview: Converse Skate
Today we are giving you a preview of the footwear set to drop this fall from Converse Skate. The sneakers in this preview are very clean and classic in terms of the silhouette's they used, like the Converse- "Cons", Blazer Pros" and Star Players. Also the color-scheme's Converse used seemed to fit the fall season perfect. These will be some of the most timeless foot-wear that we have seen for fall so far. Check out the gallery below for a better look at what Convers Skate has in store for this fall. Keep it locked here at 8and9.com for more from Converse Skate and all your favorite brands.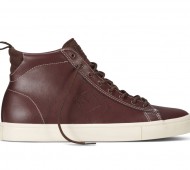 The post Fall 2013 Preview: Converse Skate appeared first on 8&9 Clothing Co..