Releasing July: Adidas Originals Enforcer Mid
The 1993 classic the Adidas "Enforcer"  will be making its way back to retailers and our closets next month, here is a look at the two upcoming color ways in this classic 90's silhouette. The Adidas Enforcer was a top performing sneaker which made competition for some of the top basketball sneakers in the 90's golden era. The Enforcer is making its reintroduction with two dope color-ways, the first sneaker has a away Pistons vibe to it with the 2nd pair leaning towards the a home Lakers look. The quote on quote Pistons color-scheme has a black uppe combined with a white midsole, ankle strap, and toe complimented by light splashes of royal blue and red. The second Enforcer was kept classic just as the first with a white upper, black on the toe and strap with a little purple and yellow. The use of a white or black upper along with small accents of color was the classic basketball format, now the game has evolved braking free of the norm with endless possibility's to what a player can wear on the court. Checkout the gallery below for a better look at these Adidas Enforcer's, and keep it locked here at 8and9.com for more.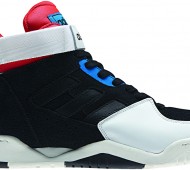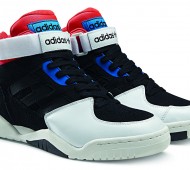 The post Releasing July: Adidas Originals Enforcer Mid appeared first on 8&9 Clothing Co..