Competitions don't get much better than this. Rockstar and GameStop have today launched a Grand Theft Auto V giveaway exclusively for the retailer's PowerUp Rewards members, giving you the chance to win an actual custom Bravado Banshee supercar from the game. A fictional car, custom built, that you can drive for real. Amazing.

Featured in the opening of Grand Theft Auto III, the Bravado Banshee has become a mainstay ride in the GTA series, and wlll be making its return on the roads of Los Santos for Grand Theft Auto V. Painstakingly built from scratch, the real-life Bravado Banshee is a one-of-a-kind vehicle and an entirely accurate reproduction of the car from the game.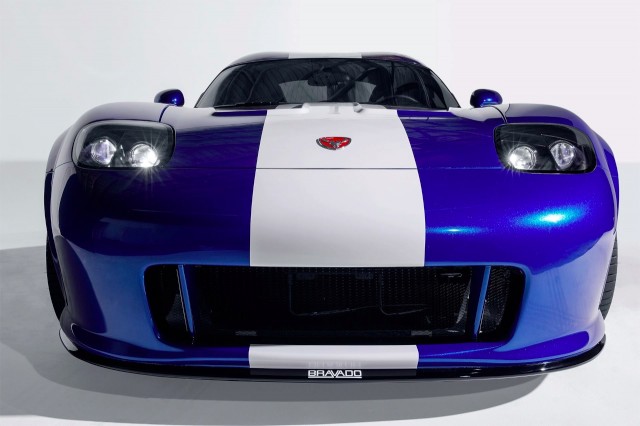 If you're a GameStop PowerUp Rewards member and fancy a chance to win the Bravado Banshee, you can enter the competition here. You can also use your PowerUp Reward points for additional entries. The competition ends on September 30th and is open to residents aged 17 or over who reside in North America, District of Columbia, Guam and Puerto Rico.

Check out the Bravado Banshee supercar in all its majestic real-world glory (and in-game) below. You can find ore details on Rockstar's official Facebook page. Grand Theft Auto V is out on September 17th. Via 360Ach
The post Win a Real-life Grand Theft Auto V Bravado Banshee at GameStop appeared first on 8&9 Clothing Co..