Upcoming Nike LeBron 11 Colorways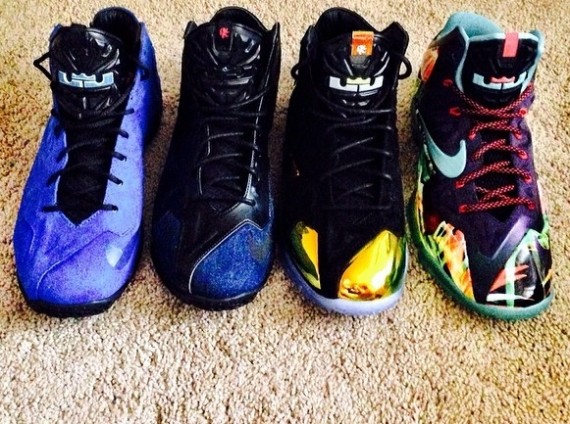 Here is a look at the a few Nike LeBron 11's reported to be apart of the EXT Collection which should be dropping for the Spring/Summer season. We have gotten looks at all four of these sneakers over the last few weeks, but this is the first time we see them together courtesy of sneakercaesar on IG. These each have a different look but they do share similar design elements each sport enhanced uppers with denim, suede, metallics and a print design. Its going to be interesting to see how Nike will unveil and interpret these designs like they have been as of late giving a in depth view at the sneakers inspiration. Take a closer look at a few images below and keep it locked here at 8and9.com for updates and info on these upcoming LeBron 11's.
The post Upcoming Nike LeBron 11 Colorways appeared first on 8&9 Clothing Co..