May Release :Asics Gel "Brazil Pack"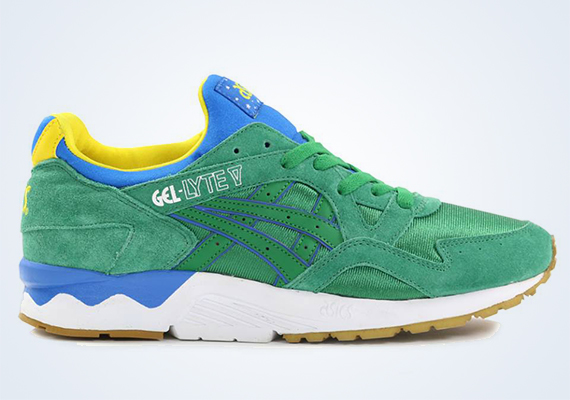 After months of waiting we finally have word that these "Brazil" Asics Gel Lyte V's will be releasing this upcoming May in the states, along with the Asics Gel Epirus completing the Asics "Brazil Pack". Both sneaker feature nylon and suede uppers sporting classic Brazil color-schemes one with a green base and the other in blue. Both of these sneaker will be highly sought after and are new additions to the Asics roster making their re-debut just recently. No exact release date has been scheduled so far but Hanon overseas has began to Pre-Order the sneaker listing ship dates from April 1st to the 30th. Keep it locked here at 8and9.com for more from the Asics Gel "Brazil Copllection. Let us know which one of the two you prefer the Asics Gel Lyte V or the Gel Epirus?
The post May Release :Asics Gel "Brazil Pack" appeared first on 8&9 Clothing Co..