Sneaker Con DMV 2014 Recap
The greatest Sneaker Show On Earth returned to the DMV this past weekend for another installment of Sneaker Con DMV. This is the 2nd time Sneaker Con has hit the DMV in 2014, the turn out was awesome. The DMV edition of SC is always packed and the heat in the building was endless. Shout out the few of you I saw rocking our first Sneaker Con DMV collabo tee by Freehandprofit. Check out the Sneaker Con DMV 2014 recap.
Sneaker Con DMV 2014 Recap
There were many highlights during the show. Exclusive Sneaker Con merchandise was available, including our Freehandprofit x Sneaker Con collabo shirt. Freehandprofit also chopped up another pair of my Ewing 33 Hi. So now we're at 3 pairs chopped total. The live chop took place at the Ace of Customs table, footage will be available soon. Long time friend of the company, Teren Dickson swung by and showed of his freestyle skills in front of the table while wearing the Ewing Gas mask made by Freehandprofit.
Sneaker Con DMV 2014 Recap
I've calmed down quite a bit when it comes to purchasing during these events mainly because I have to spend most of my time at the 8and9 table. But I always have a agenda and make sure I keep my eyes peeled for deals. This particular trip I only had two shoes on my list. 1 was the Blink Yeezy 1 and the other was the Jordan DB3. Both difficult to find in my size and both very expensive rare items. These are both shoes I really only see at sneaker shows, these aren't ordinary kicks you would see in every day life. With that being said, I had a small amount of time to search for these two releases. I took maybe 3 laps around the enormous venue the entire day and I scored a clean pair of DB3s, maybe worn twice. The funny thing is the shoe actually came to me. The seller passed by the table and I originally said no deal to $500 cash for them because they were a half size to small. After 5 mins of him walking away I realized that I was passing up a good deal and I would be willing to wear them with no innersoles, or hold them to trade until I can get a sz 10.5. Just to put this in perspective, the only 10.5 I found in the building was Deadstock and the guy wanted $800. No way I was paying that. I hunted the kid down and offered him $450 with the help of my bro NYHEAT. I had just sold my worn South beach 8s for $500, so in my mind, I just made $50. With that deal, my day was done, this happened towards the end of the show and pretty much made my day. At the last Sneaker Con event in Atlanta, I scored a pair of Fear 5s for $350, so I am way ahead of the game right now. I'm only looking for Blink Yeezy 1s now so let's see if I get lucky in Sneaker Con Chicago!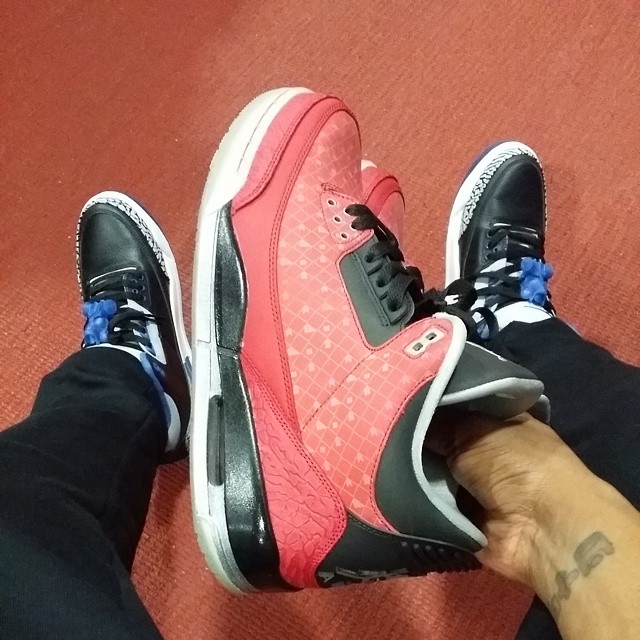 Sneaker Con DMV 2014 Recap
Shout out to everyone who came out and swung by our booth. The support from you guys was tremendous! DMV always shows love. We'll catch you at the next event! #8and9life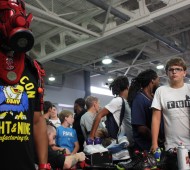 sneaker con dmv 2014 recap